End-To-End Digital Marketing For Start-Ups
75% of Startups fail in the first few years and shut down within 5 years? If you are thinking that they shut down due to the lack of new ideas or lack of funds, then you are wrong. It's because they did not go with the right Digital marketing team! When you have a specific plan, goal, and target audience in mind, you are setting your business up for true success. But the most important part to achieving this success is using the right tools and services, like the ones we offer at Galaxy Tech Solutions . Why Choose Us Your Partner?
While other companies just monitor and provide reporting about negative content you are already know exists, Galaxy tech solutions proven system actually improves and, in some cases, removes negative online content. To prove ourselves and win your business, our experts will provide a free hand-crafted reputation analysis!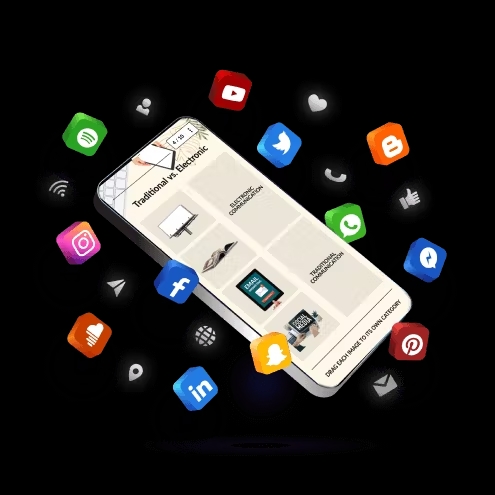 Digital Marketing Services For B2B
Given the modern customer behavior, most of the buyer journey happens without you playing any role at all. It's no longer that typical funnel. And to be able to adapt to it and still able to scale requires a complete understanding of the modern-day B2B marketing strategies and tactics.
Galaxy Tech solutions offers a smooth, efficient, and ROI-driven digital marketing approach – right from awareness to demand generation or lead generation to nurture to conversion-based campaigns. We'll solve it for you. After all, that's what a Business to Business Marketing Agency is supposed to do.
Digital Marketing Services
Why Choose galaxy tech solutions For Digital Marketing Services?
galaxy tech solutions believes in quality and prefer organic ways of ranking. This is why our digital marketing services are tailored to suit the requirements of every clients.
Our team is made up of award-winning marketers, designers, and developers, and we know what it takes to get real results online. We know that hitting these goals is what moves businesses forward, and we believe that our client's success is the best measure of our own performance.